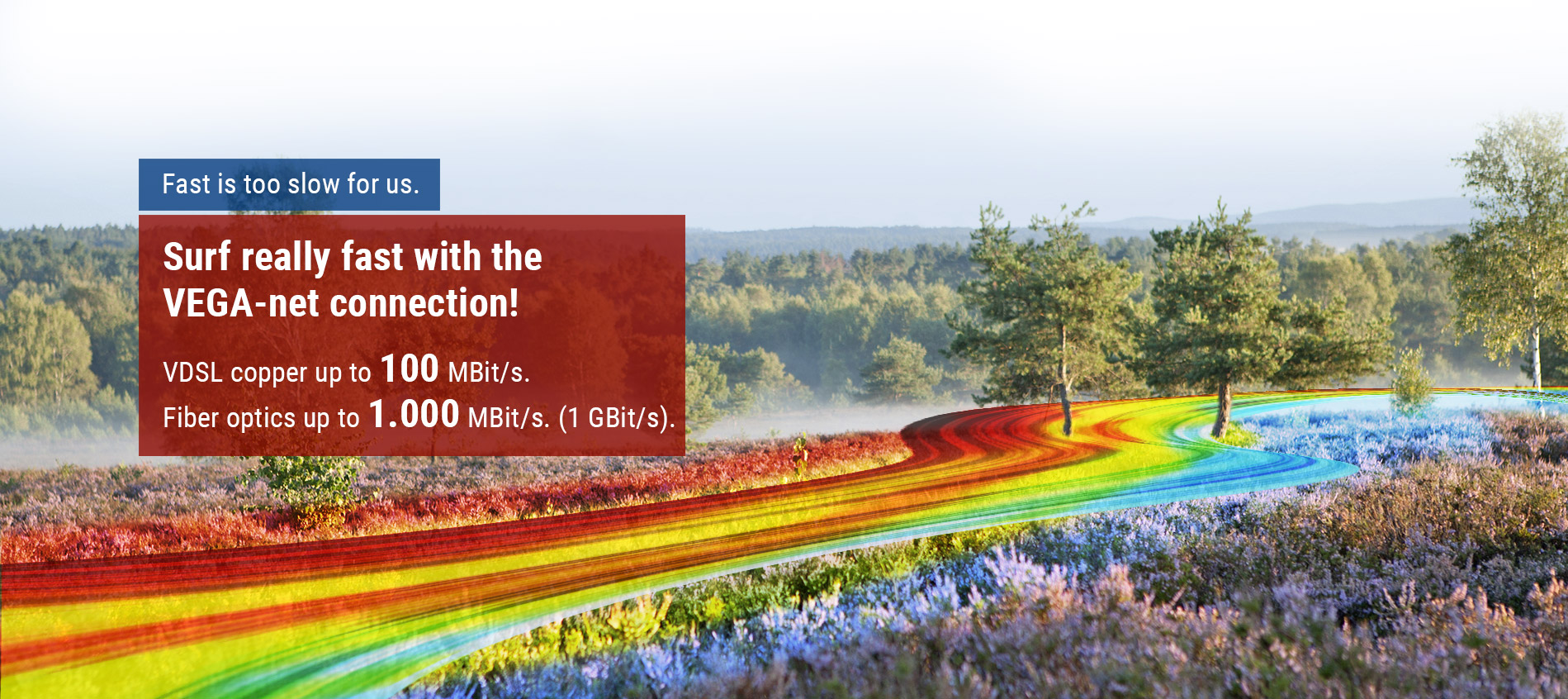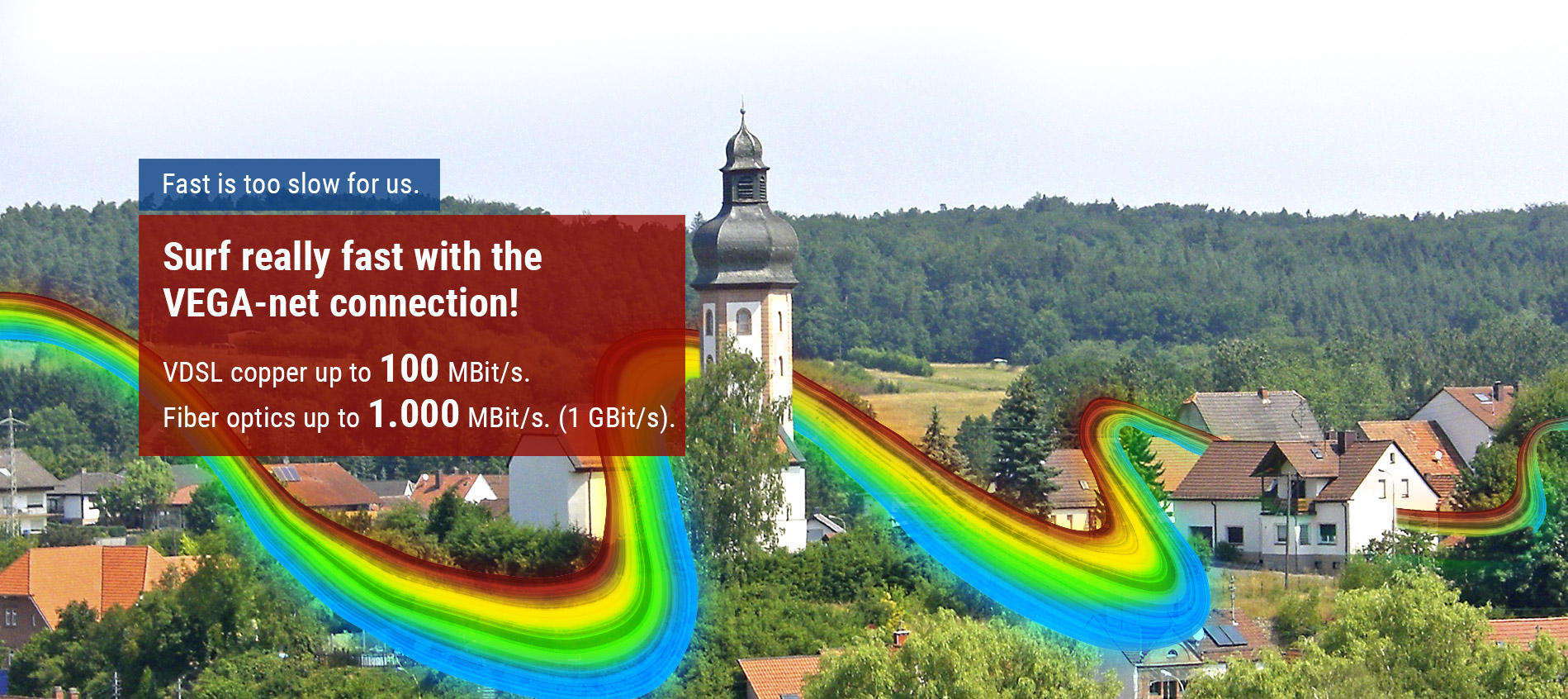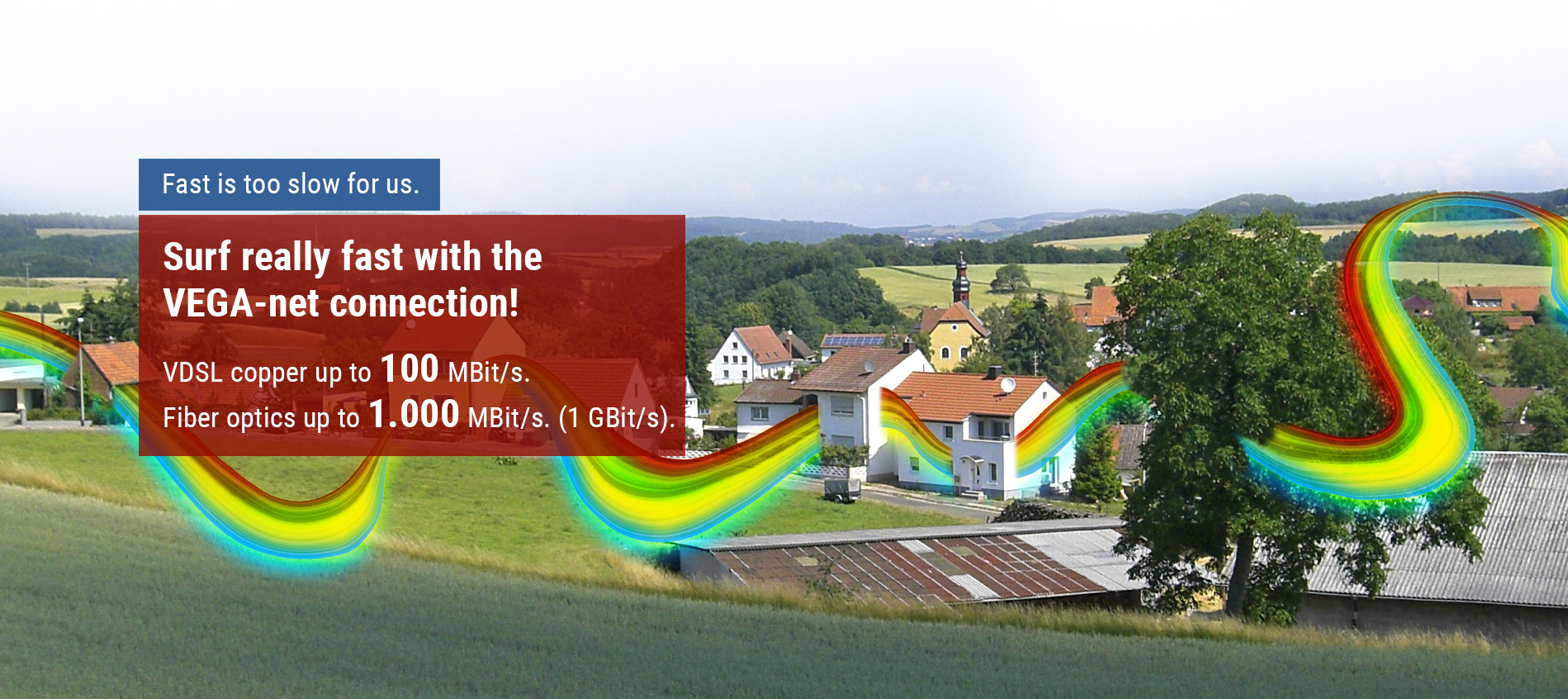 Faster surfing and unlimited phone calls with the broadband network of the municipality.
To enable the timely connection of as many citizens as possible to a fiber-optic network, the municipality of Enkenbach-Alsenborn, together with the local communities of Enkenbach-Alsenborn, Mehlingen, Neuhemsbach and Sembach founded a separate company for this purpose, VEGA-net GmbH. At that time, a nationwide unique project.

More than 2500 private customers and 140 business customers are already enjoying our high-speed Internet.

Why can VEGA-net GmbH offer faster Internet connections than other telecommunications companies?

It's quite simple: Until now, the feed of the signal for all households of the local communities Enkenbach-Alsenborn, Mehlingen, Neuhemsbach and Sembach took place at the main distributor of Deutsche Telekom in the district of Enkenbach. From there, the signal is distributed via copper cable connections. The construction of VEGA-net GmbH's fiber optic network overcomes transmission losses that copper cables entail over longer distances. This enables VEGA-net GmbH to offer fast Internet connections even in local communities and districts that are not adequately served by other telecommunications providers. You do not have to make any changes to your existing telephone connection.

High speed internet
We offer download rates that leave nothing to be desired, from 8 to 100 Mbit/s on a copper basis or from 40 to 1,000 Mbit/s with fiber-optic connections.
All with a true flat rate.

Familiar quality of your community
Since 2010, we have been steadily expanding the fiber-optic network to meet the future demands of our customers in terms of quality and performance.
As you have come to expect from your municipality.

Easy change of provider
We support you with our personal advice and take care of all the necessary switching modalities for you.
Faster surfing can be so easy.
You do not need to make any changes to your existing telephone connection.

Telephone connection included
The fixed network telephone connection is always included free of charge in the packages.
Relevant flat rates can be booked as desired.

Personal support
On site, we are personally there for you.
We are happy to answer your questions, personally, quickly and without complications.

Short minimum contract period
You have the choice: either book the contract without a contract period or the 24-month variant at no extra charge.
No matter what you decide, your bill will always show the next possible termination date.